Brisbane website design company specialising in WordPress.
We provide simple, powerful & affordable all-in-one Digital Marketing solutions to get you started on your digital marketing journey.⠀

Website Design & Development
We design Affordable, Attractive, Highly Functional Websites built on the most popular platform WordPress, from portfolios to Ecommerce & More.

We can get you and your products online so you can start selling online now with the flexibility of Woocommerce.

Website Hosting & Support
Quality hosting and support packages to provide you with a trusted point of contact for your website.  Not a client of ours? Not a problem we can manage your website as well!
Imagine launching your new website, making over your current site, or having new branding ready to go in one day. It's possible! We will set aside one full day to work together and bust out as much work as possible. You will be my number one priority for the day and I will only work on your project and be completely available for feedback, questions, brainstorming…whatever it takes.
Some examples of what we can get done in a day include:
Branding
Theme Customization
WooCommerce Shop
Revise or Add Content
Two days are available
Timeline: 1 Day
Investment: $1300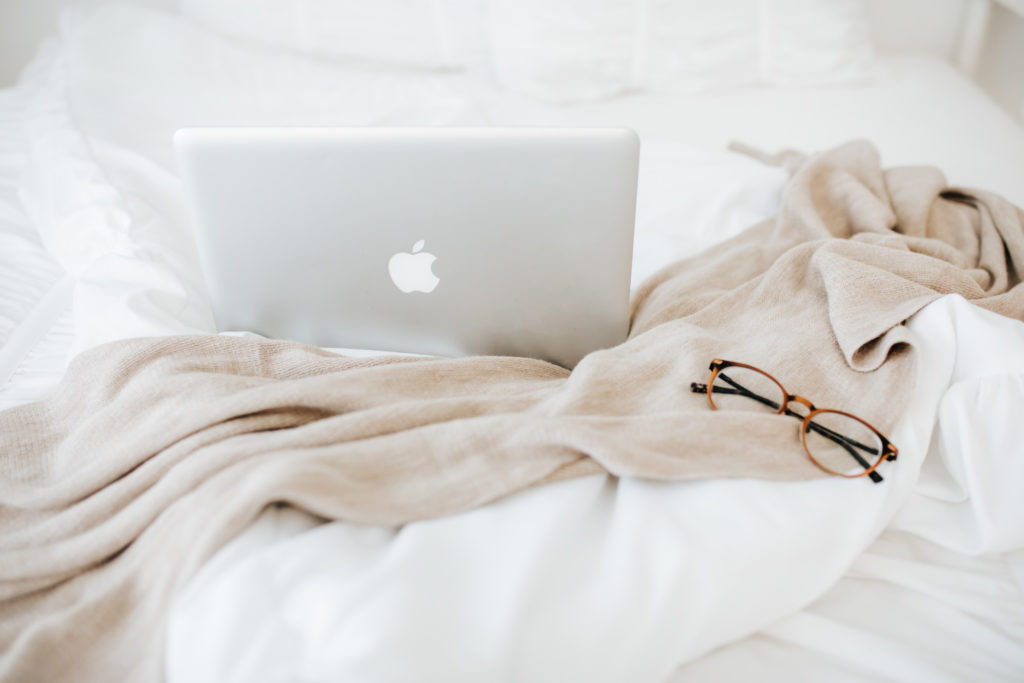 Our Latest Posts (Hints & Tips)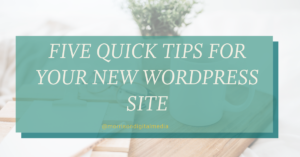 You just launched your new WordPress site, congratulations!! Here are 5 quick...
Read More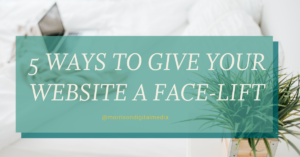 Disclosure: Some of these links are affiliate links, meaning that I...
Read More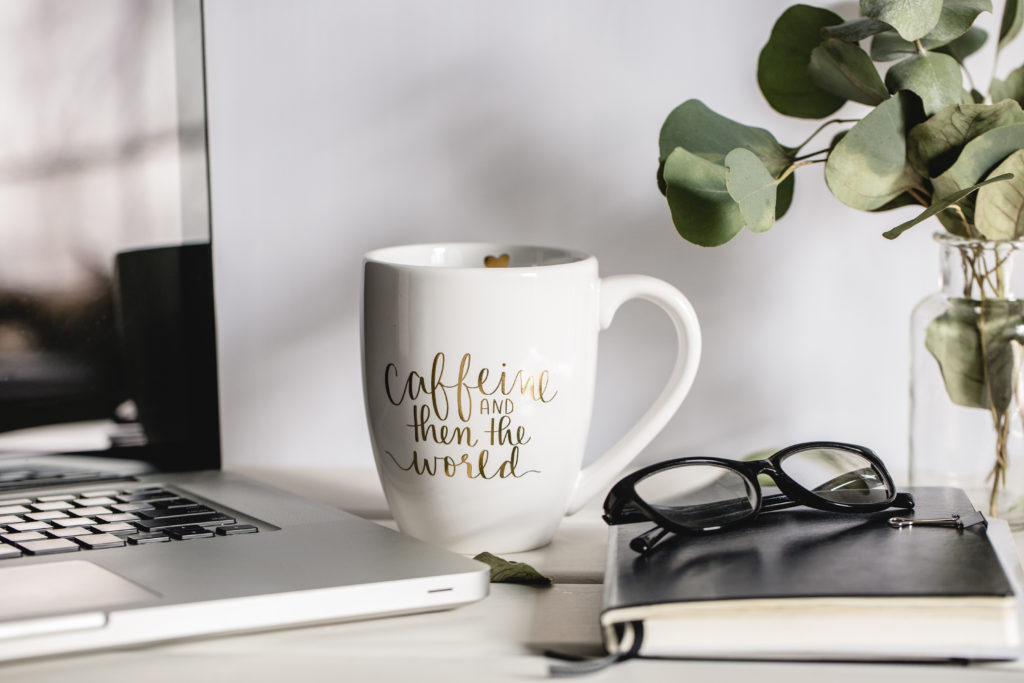 I engaged Tania to build my husband a new website for his trade business and am very happy with the result. Tania is good at what she does, she's down to earth yet a consummate professional, and is very affordable too. I was also impressed with her responsive and supportive she was. I definitely recommend. Thanks Tania, from Kelly
My website is exactly what I wanted Tania listened to a very brief idea and brought it to life. Having no experience with websites Tania made it very easy to use and adding products is super easy which is exactly what we needed as our plants change alot. Tania went above and beyond with our website and has continued to help and support my small business. Tania is amazing at what she does and I have recommended to many other small business and will continue to recommend to anyone looking for a website.
My website is exactly what I wanted and more. Tania is a beautiful soul, listened to everything I wanted and so easy to deal with. Very easy to deal with, listens to exactly what you want. I would recommend Tania, I have to a few people all ready. Best customer service and makes your vision come to life.
I had a certain look for my website in mind, I could not get it right. I asked on a Facebook group and Tania suggested she could help me. I took the chance and chose Tania out of a couple of other website designers. Tania was Absolutely Amazing and remained patient throughout the whole process when we encountered a few tech issues. She took my envision plus some. I am super happy with how my website looks. Tania does an amazing job and super friendly to deal with. Would Highly Recommend.
@theindooroasis_ Website is now live link in our bio. Massive thank you to @taniamorrison2020 she did just what we wanted. There will be lots of new products coming soon. We hope having a website makes it easier to find plant information and place orders. Please remember we stock Eclectic Earth also and you are welcome to pick up orders from us in Caboolture we can also deliver so just shoot us a dm or email to organise this💕 We want to say a massive thank you to everyone who supports and follows along our small business we will be doing a planty giveaway soon to celebrate the launch of our website💕 #smallbusinesses #theindooroasis #supportlocal #supportsmall #bossmum #workingmum #mumswhohustle #plantshopping INSTAGRAM
"Thank you so much Tania – so glad I reached out for advice in the first instance. You've been responsive, patient, and meticulous. Look forward to collaborating on future sites"
"Tania is an expert WordPress developer and social media marketer. She does an excellent job of maintaining my website from both a security and content perspective. She is highly responsive (often turns my requests around at short notice) and has given me simple and practical ideas for developing a social media presence. I would highly recommend Tania to anyone in my network who is looking for a reliable, personable and affordable web developer, marketer and virtual assistant."